You must understand it takes a long time to write anything in old-fashioned dip pen; so I will never write anything unless it is worth taking a long time to write.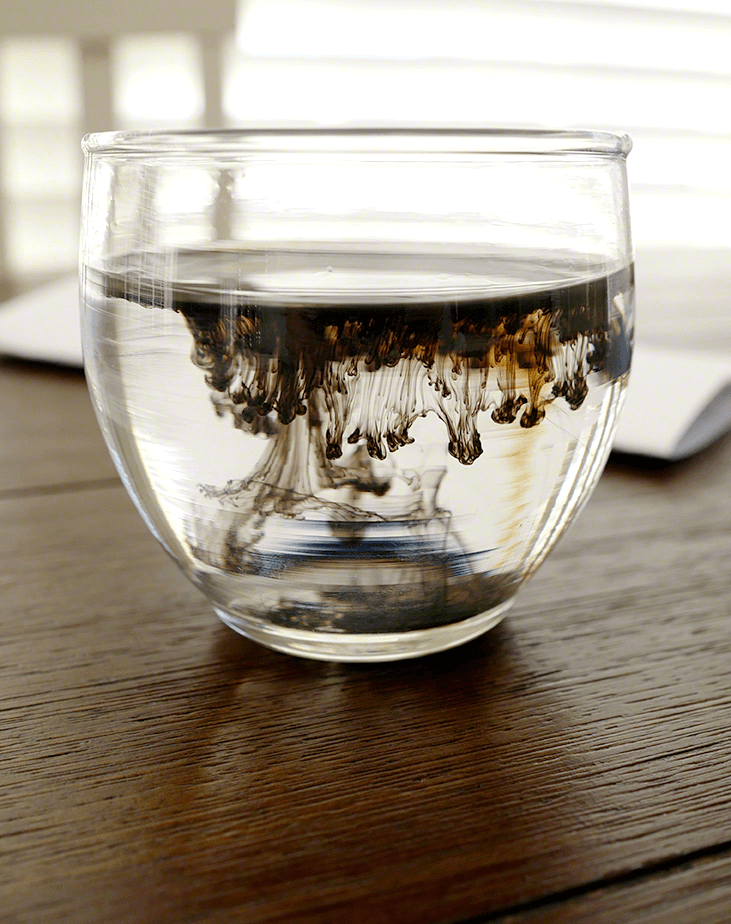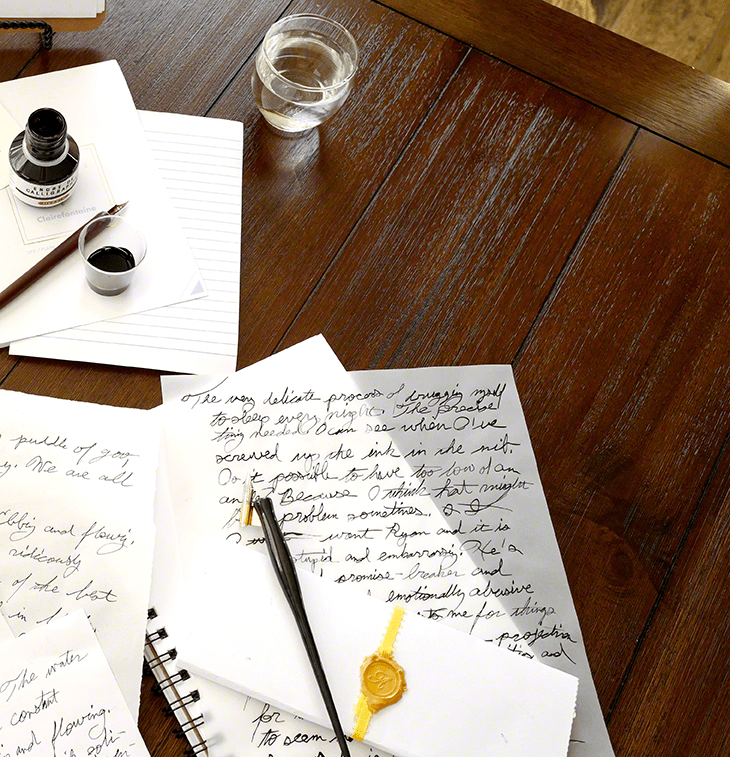 Monthly Issues (more or less, mostly less)
Roughly every now and then, a new issue of interest is announced. You select your preferred options, purchase the issue, and begin stalking your local USPS employees. The 2022 editorial calendar is in flux, the best option for alerts is to sign up for the newsletter, below.
I plan on enjoying myself
I reserve the right to use color to enhance my work, like my signature, or using blue for a URL. There's a rainbow of ink out there, I plan on utilizing some of it for fun. Even black isn't just plain black, there's a variety out there.
I may include sketches in my letters. Sketches, if included, are free. I apologize in advance for my lack of talent. I'll make sure you know what the sketch is supposed to be.
Letters are folded properly and sealed with wax and a custom stamp. Keep scrolling for a detailed photo gallery.
We can have a private conversation where my side is always written, and always unique to our conversation (you can email or write). No waiting involved, be a Private Pen-Pal anytime!
Realistic Expectations Only, Please
If you want perfect hair, go to the salon. If you want to lose 10lbs, my letter won't help you at all. If you have erectile dysfunction, reading my letter may make it worse. If you enjoy getting something other than catalogs and bills in the mail, you might enjoy my letter. Even better if your preferred form of entertainment is reading.
If you can read the pages in the sample gallery, then you'll certainly be able to read a written page held in your hand. Those pages aren't perfect due to my unexpected stage fright at writing for photos to be published online. I really don't like being in front of the camera, I guess. My handwriting has improved since these photos were taken, I've just been lazy about redoing the gallery.
The photos are large and high-resolution for detail, and may take a several seconds to fully download to your browser. Click to enlarge.
The Letter
$150 per issue/letter
Includes a personal salutation, ends with my signature, exactly like I wrote you a letter. Sealed with a custom-made sealing stamp of this year's theme, to be covered in 2-3 different issues throughout the year. Paper, wax color/sealing style, decorative ribbon of your choosing, and Priority Mail w/tracking, gratis.
The 2022 editorial calendar will be announced via emailed newsletter only. Orders are taken for a 7-day sales period, and then I get to work making each letter to order. Letters are mailed as they are finished.
Once the sales window for an issue is closed, there are no later purchases allowed for that issue. All the letters that exist for that issue are for the orders taken during the sales period, plus one copy for my own archives. That's it.
Sale link here when available
Letter Options (Free)
The checkout page offers your letter options:
Paper options:
Opaque white paper, plain, standard letter size (Clairfontaine Triomphe A4)
Transparent vellum, plain, standard letter size (Canson)
Stationery is reserved for private correspondence
Wax options:
Gold or purple traditional banking wax
Any highlighting of the design is done at my leisure and randomly, is not an option
Waterston wax for regular issues
J. Herbin wax reserved for personal correspondence
Satin ribbon color options:
Currently: white, purple, light pink, gold, yellow
Or baker's twine, the color of my choosing
Other colors TBA, other textures TBA
Sealing options:
The paper sealed so that the seal must be broken in order to open the letter
The ribbon only so everything stays intact, in order to slip over the letter once refolded
Letter Upgrades (Not Free)
The checkout page offers your upgrade options:
+$10 to include a self-addressed stamped envelope for your reply, writing paper not included
+$15 for international mailing, no SASE option
+$20 for a Polaroid, when offered
Please note that Polaroids are not a required purchase for enjoying your letter, nor can you buy one without also purchasing a letter. Polaroids will rarely be offered to Private Pen-Pals, regardless of Level.
Private Pen-Pal Level 1
Short, sweet, and quick – $100
You email me, 300 words or fewer. My handwritten response, sent by regular mail, is the same. My replies fit on standard stationery of my choosing; your side of the correspondence is limited to email only.
You have the option of USPS Priority Mail or international mail.
Purchase link above. Price is per my response.
Private Pen-Pal Level 2
Your initial letter is by email, my handwritten response is sent USPS Priority Mail w/tracking.
Written on French or Italian stationery, with J. Herbin wax seal (initials), matching ribbon or string. Includes a Clairefontaine Triomphe SASE + writing paper for your reply, if you wish (if you prefer to reply via email, please let me know and I'll not waste the paper).
You are limited to 1000 words or fewer, unlimited from me. If my reply is quite long, I will revert to Clairefontaine paper for my reply since regular stationery paper is usually not full letter-sized.
You have the option of international mail.
Purchase link above. Price is per my response.
Below are your letter options, accurately photographed. Click to enlarge the photos for viewing, and please read the captions. Feel free to refer to these photos and/or the options list above when ordering a letter.
I wrote some sample text so the handwriting sample gallery is an accurate representation of my writing when nervous. You can access the gallery with the link above. The photos are large and high-resolution for detail, and may take a several seconds to fully download to your browser. Click to enlarge, obviously.
I experiment with a few different brands and types of nibs and paper. With every pre-sale notification, I'll list the tools I'm using for that particular issue. My preferred ink is TWSBI iron-gall ink in Blue-Black; preferred paper is Clairfontaine; and I'm experimenting with gouache color.
Regular stamped envelopes do not include tracking. Tracking numbers for USPS Priority Mail are sent through payment processor, it's an automatic function once I enter the number.
If you wish for me to use a specific tool with our personal correspondence, you are responsible for the purchase. I can send you links to reputable stockists for paper, ink, nibs, seals and sealing wax. I can offer suggestions for items suitable for your request. If you wish to know what I'm using with your personal correspondence, I'll send you info and links via email, upon request.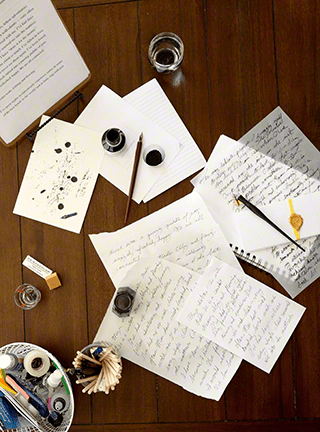 FREE Anti-FOMO Device
aka Pre-Sale Notification
Be notified 48hrs before the letter is publicly available for sale, with purchase link. The pre-sale allows dedicated readers a chance to purchase the upcoming issue without worry.
None of this affects pen-pals. This is for the monthly issue only.
Email addresses gathered for this purpose are used for this purpose alone. This list is not sold, traded, or shared. When I stop offering the letters, this list will be deleted.
You can unsubscribe at any time by looking in the footer of any notification email.
Issue availability is not guaranteed even with pre-sale notification; nor are you obligated to make any purchase at all. 
Addressing Privacy Concerns...
(in four slides)
My Commitment to Personal Privacy
I'm a noted lover of personal privacy. I have maintained an email list for over a decade without privacy breach. I have been an escort for 20 years and have maintained the discretion of my law-abiding clients.
I do not share my lists with anyone, in any way. I do sell any lists. I do not allow others to peek at my lists. If a government official has a warrant, I may be compelled by law to release certain information. Barring that, I do not expect your information to go further than my desk.
Confidentiality is paramount
Letters are mailed in a stiff, cardboard photo mailer, with a regular address label. The return address is my LLC, not my name. The same if I use a USPS Priority Mail mailer or for international mailing. Your name and addresses are not screened or saved, nor added to any list, other than the necessary printing for address labels, in my home. To save time on mailing day, I'm not going to handwrite all the labels if I can possibly avoid doing so.
Electronic Privacy
My payment processor is very likely to save your information on their own servers. If you wish to retain some electronic privacy, simply have a working email address. Pay with a Vanilla Visa, using a name and address different from your own. Make a note on the order that you will email me the correct info. Remember that the USPS can deliver to you using your own initials. Or first initial, last name. I am not responsible for misdirected mail and you use this method at your own risk. (Best if you test this method with other mail long before you order.)
Unfortunately, none of this applies to readers outside the US. I do not have a reputable alternative and private method for accepting international payments, or sending mail, at this time. (Please note that cryptocurrency does not solve the issue of filling out customs forms and getting the letter to you.)
Further Privacy
I sincerely hope you've read all four slides here. Further privacy considerations I leave up to you.
You're an adult, you are responsible for managing your own affairs. 
Frequently asked questions
So each letter is unique, right?
In the artistic sense, yes. I'm not a professional calligrapher and I write free-hand, as opposed to tracing pre-formed, perfected script.
In the conceptual sense, no. The montly letter is the same for each person who receives it, just like receiving a magazine. While every letter is made to order, and there will be minor variations to phrasing as I write (and correct myself), it's the same content for everyone that month. I write and edit my content before it's available for sale, just like how I've been blogging for years.
Except, of course, for private pen-pals, with whom I carry on individual conversations.
Can I get a free sample?
Yes and no. Yes, you can have a sample of my writing via my "mistake" pages. There's a limited number of these, obviously, and the mistakes have to be pretty egregious — more than just crossing out a letter or word, so consider yourself warned. These are sold one sheet at a time. They're mailed in a regular, stamped envelope, no fancy trimmings. This is a sample of my writing style, figuratively and literally. 
They're not free, just cheap. Any mistake pages available will be listed here. So keep checking back to this question if you'd like to buy one.
What about the other pieces you mentioned?
I'll soon have other pieces available for purchase. I'm currently working on an updated, edited version of my Floating Blossom post, one of my personal favorites. When I feel it's ready, I'll offer it for sale and offer a purchase link. It will have the regular presentation options and mailed in a stiff, protective mailer. Other pieces will follow, offered in a similar manner.
How explicit can Private Pen-Pals be?
As explicit as they wish, it's their money. I'm guessing the kind of person who wants handwritten letters, and can afford them, is after more than wanting to know what my sexual fantasies are. I mean, if they really, really want that, I guess so. But I can guarantee I don't fantasize about them and they're not going to like hearing about it. I'll make sure they don't like hearing about it.
How explicit are the Polaroids? Do they show your face?
Not at all, and likely not, but you never know. The first needs no explanation. The second really depends on my mood at the time and every other variable you can and cannot imagine.
Needless to say, each and every Polaroid is unique and not easily reproduced, exactly why I chose that medium. All are signed and dated. I might title and/or number them too; again, depends on my whims at the time.
Can an escort be a Private Pen-Pal and get advice?
I guess so. Trying to circumvent pandering laws and coyly offering consultations is not why I'm doing this. But if someone wants to spend the money so they can ask for a personal answer to a personal problem, I don't see why not. I'm sure most Private Pen-Pals are going to go through a Q&A phase. That's part of conversation, and getting to know someone.
Can I support your work with gifts?
You can always buy my books, signal-boost me on social media, or just promote me in whatever ways you can. Broadening my audience is the gift that keeps on giving.
Since developing this new art, I've started shopping at several stockists, some of whom offer egift cards. Amazon, while normally very useful, is quite limited for these needs.
Generally-speaking though, please don't just send things in the mail, whether email or snail. Ask first.
Currently, there's only a single item I lust for: this incredible Calligraphy Gouache set by Schmincke. No longer on my wishlist, be prepared for the addition of color into my letters! I couldn't be more excited.
The stockists, in order of usefulness, are:
Paper & Ink Arts
John Neal Booksellers
Goulet Pens
DickBlick Art Supplies
LetterSeals
Other than catching up with the remaining topics from 2021, I have not yet decided what I want to do with this. I love this project, though it's a time-suck. My time as Amanda is ending and I want to end this project with grace.
I'm fantasizing about creating a book. All hand-crafted, with photos and/or sketches. I might create the pages through alternative-process photography techniques, or it would be entirely hand-written. I don't know. It would be the entirety, and conclusion, of what I want to say, in hand-bound book form. Very few would exist, for obvious reasons.
But first, I need to learn how to bind books. That shouldn't take long, should it?
Buying the letter is like buying a book: you do not have the right to copy it, print it, or post it online. It's for your reading pleasure alone, though I guess you could hand it around at your local book club meeting if you really wanted.
I reserve the right to refund your money and not send you a letter. I reserve the right to not send you any more letters even if you've bought them before.
Please note: Refunds cannot be issued once your personalized letter is written or mailed. It is created with your name on it, literally. I cannot resell it to recoup my matieral lossses.
All photos here are my own, of my own supplies. Do not repost these photos or pretend they're yours.