The Internet Escort's Handbooks
For escorts, by an escort
Amanda Brooks
This is the first series of its kind. A safe and sane in-depth exploration of escort work with the intention of offering options, support; in order to enable escorts to have the best experiences they can while making a good living. Written by a working escort, one can learn from her mistakes, her observations, her successes. Wild stories aren't contained within, Amanda takes a smart, studied approach to a career that can be both profitable and enjoyable.
These books aren't how-to guides. Nor are they "make lots of money as an escort!" schemes. This series is loaded with practical information used by real escorts from around the world, with the idea of fostering safe and sane independent Internet escort work.
New or current escorts can enjoy two books filled with information and options, which enable the making of informed choices and sharpened entrepreneurial skills. Clients, the curious, or allies, can enjoy a deeper understanding of escorts and how the business life of an escort can prosper.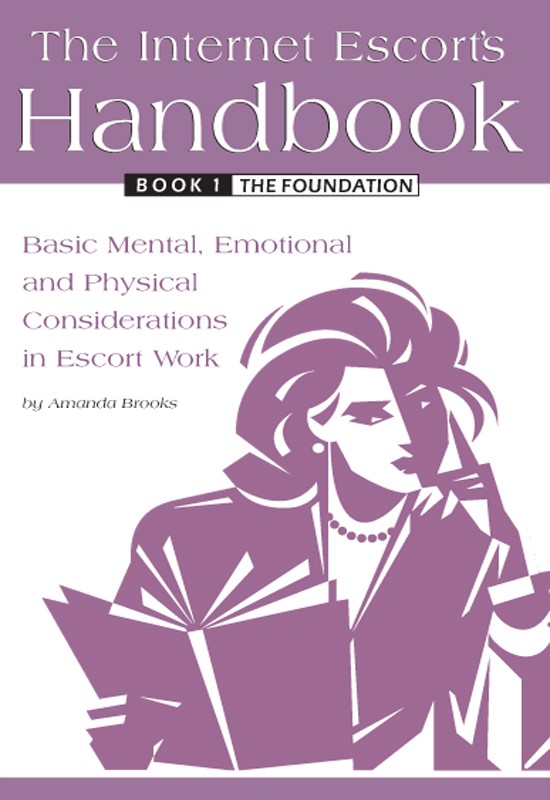 Book 1: The Foundation
Where it begins: for those who want to know more, a successful escort's career starts here.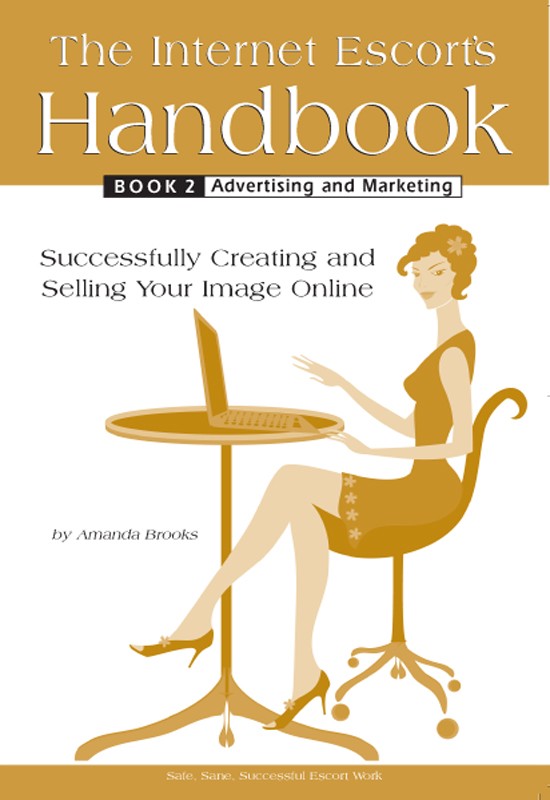 Book 2: Advertising and Marketing
The online presence: stage name, photos, writing, pitfalls to avoid, and client interactions.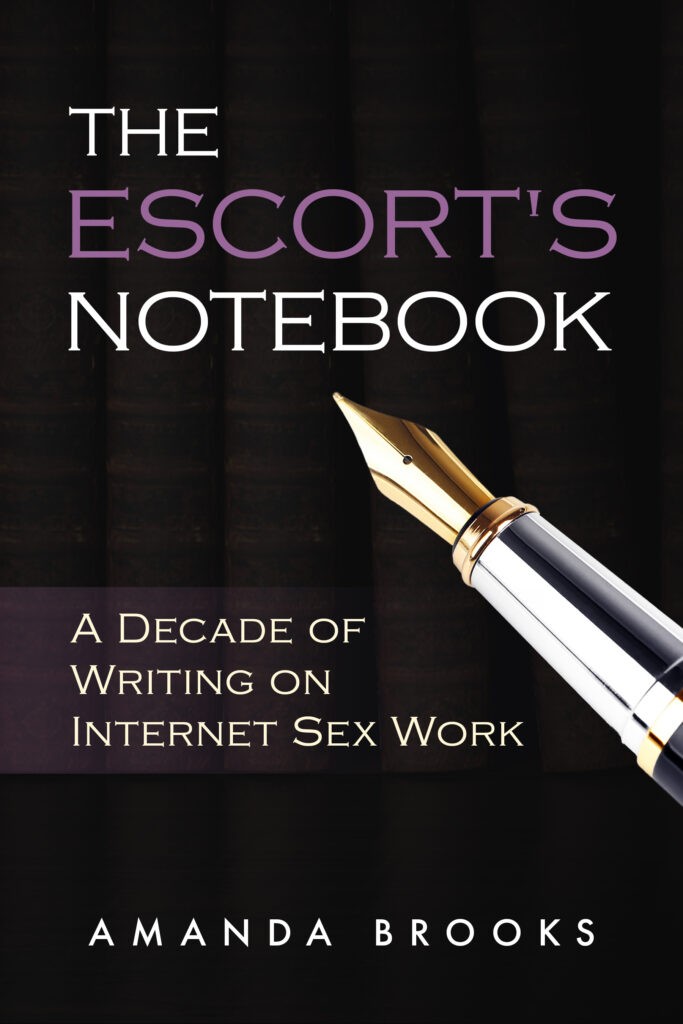 The Escort's Handbook
A decade of Amanda's notes and observations of Internet-based escort work and sex worker rights.
I simply can't find another book like this one that approaches such a controversial career with such honesty, respect and professionalism.
This is not what you can get from a journalist or professional author doing research into this field. This is a world that can not be accessed from the outside. It takes one from the inside to open this door.
Escort, Author, Advocate
Amanda Brooks
Amanda's escort work has spanned North America, Europe, Australia, and Asia. Her career in sex work has encompassed stripping in upscale clubs, US brothel work, and domestic and international mid-range to high-end independent escort work. She's done almost everything on sex work bucket lists. Her two award-winning books are showcased on this site.
Click to open/close expanded bio
A passionate advocate, Amanda has served on the Board of Directors of two non-profit advocacy organizations for the human rights of sex workers: Desiree Alliance and Sex Workers Without Borders.
Her TV appearances include The O'Reilly Factor and Australian ABC. Her major documentary interviews are CNBC's The Business of High End Prostitution and National Geographic's Sex For Sale. She's been a radio guest on both domestic and international programs, including Playboy Radio, The Judith Regan Show and Michael Smerconish. She's contributed to $pread Magazine, among other published work.
Amanda has presented on sex work for Duke University, the Desiree Alliance Conference, the American Medical Student Association, and the Nevada Coalition Against Sexual Violence .
Born, raised, and educated in Texas, Amanda holds a double-major Bachelor's degree in English and photography. She does not have any cats.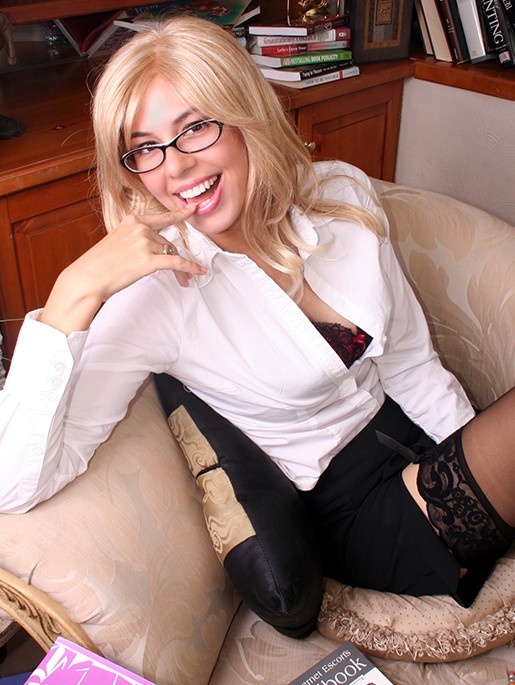 Appearances and Interviews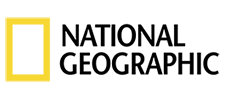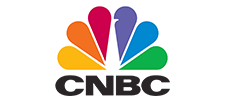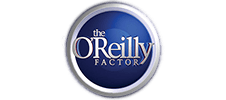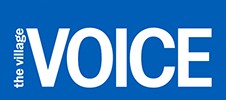 Leave a review
It's clear from Book 2 that Amanda doesn't care for reviews. Except for her books. Join the Goodreads family and leave a review, follow Amanda's current reads, friend Amanda on Goodreads!
The Bookstore
Want to know about escorting, sex work, and business? Amanda's been creating book lists for escorts for years. Finally, she's gathered her best reads in one place. The Internet Escort's Amazon Bookstore has reading recommendations for every topic safe, sane, and successful escorts want to learn.
TexasGoldenGirl
Peruse more than a decade's worth of entries on Amanda's personal blog. The years of blogging cover her sex work adventures, personal stories, and book-writing journey; along with think-pieces, published pieces and sometimes controversial pieces.